Cilvia Demo
Isaiah Rashad
Release Date: Jan. 28
As his introductory project to the game, Isaiah Rashad proved why one of the hottest labels in hip-hop, TDE, sought him out to pen a deal with his Cilvia Demo. The EP not only helped earn the buzzing Tennessee star a spot on XXL's 2014 Freshmen cover but also unveiled his patented rap singing sound to the world. Rashad's labelmates SZA, Jay Rock and ScHoolboy Q all appear on the Cilvia Demo. The effortless chemistry heard between the TDE clan on the project means one thing—Rashad is yet another soon-to-be star bred by the West Coast conglomerate.
Welcome To Fazoland
Lil Herb
Release Date: Feb. 17
Welcome To Fazoland by Lil Herb conveyed to hip-hop that drill music isn't just violent banter made by the products of the street. G Herbo's rapid-fire flow and pain-stricken voice is what's most evident in his music. However, it doesn't overshadow the fact that young Chicago MC can flat out spit. Fazoland showed the tip of the "Flight Or Flight" rapper's potential. —Emmanuel C.M.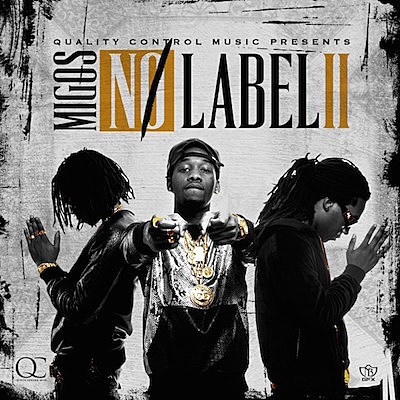 No Label 2
Migos
Release Date: Feb. 25
Earlier this year Atlanta's own Migos released another wildly successful mixtape, No Label 2, following on from their breakout 2013. Throughout the highly entertaining 25 tracks on the project, the ATL trio brings their signature ad-libs, distinctive flow patterns and catchy hooks that got them noticed on their previous effort, YRN, to updated tracks like "Fight Night." Staying true to their formula, Offset, Quavo and Takeoff spit braggadocious rhymes of getting rich and living life while remaining dedicated to their trap sound. —Roger Krastz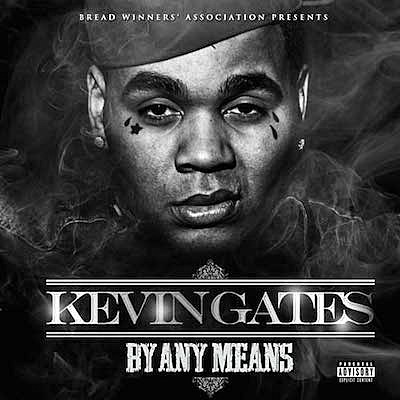 By Any Means
Kevin Gates
Release Date: Mar. 17
Released immediately following his own release from prison, this tape combined all the aspects which made Gates stand out over the past few years; raw, real lyricism, gigantic beats and a sense of melody in his hooks that is rare in today's rap scene. But Gates—never afraid to show emotions—also shed his tough guy persona on tracks like "Movie," where he discusses the births of his children in a way that allows him to let his guard down while keeping his credibility intact. Features from 2 Chainz, Rico Love, Plies and the late Doe B may not reach too far outside Gates' comfort zone, but they help augment the project in a way that focuses back on Gates himself, who is magnetic throughout.—Dan Rys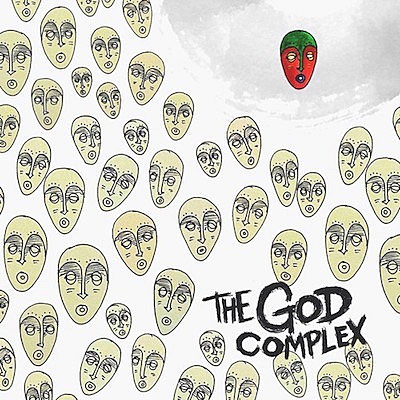 The God Complex
GoldLink
Release Date: Apr. 1
What made GoldLink's The God Complex so enticing was the transferable energy seeping from the project. What's more mind boggling is that this is 'Link's first full project in the hip-hop game. TGC blends DC's distinct go-go music scene with dynamic African drums and a brand new future bounce sound, but it's not style over substance. The DMV native flexes his lyricism throughout record, leaving the listener both entertained and satisfied. —ECM
I Love Makonnen EP
Makonnen
Release Date: July 6
With this effort, ILoveMakonnen birthed one of 2014's hottest records, and Tuesday was never the same again. The record has already garnered remixes from some of the industry's biggest stars like Chris Brown and Drake and "Tuesday" crooned its way to a Grammy nomination this year. Makonnen's self-titled EP not only served as the industry's introduction to the newest OVO Sound signee but it was also his first cohesive project presented to the masses. Other great records that appeared on the EP are "I Don't Sell Molly No More" and "Sarah," proving he's not just a one-trick artist. —MJ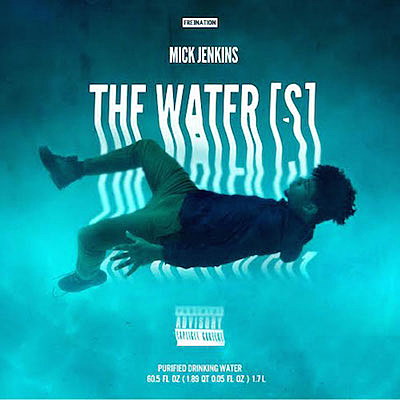 The Water(s)
Mick Jenkins
Release Date: Aug. 12
Mick Jenkins reminds listeners about life's necessities with his breakout project The Water(s). The 15-track project is an impressive balance between social commentary and lyrical dexterity. Mick takes a birds-eye view of his surroundings, pointedly distributing antidotes for anyone who's willing to receive it. The concept of water—a vessel for the purification of one's soul—is used powerfully and repeatedly throughout the tape. The 23-year-old Chicago MC's message is clear: drink more water or you'll die. —ECM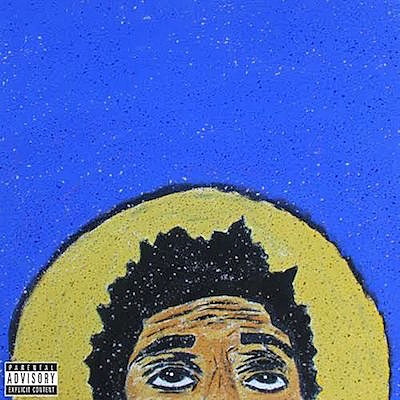 Indigo Child
Raury
Release Date: Aug. 25
Atlanta native Raury released one of the most refreshing mixtapes of 2014 with his highly acclaimed project Indigo Child. The 18 year old exposes us to the issues that he deals with in life as he navigates through an array of sonic sounds. Raury puts on full display his rapping, producing and singing abilities and also his varied songwriting. "God's Whisper" and "Superfly" serve as highlight tracks from the project and showcase Raury's true talent. Indigo Child only leaves us excited to hear more from the kid, who demonstrates on the project that there is more than trap music to the Atlanta sound. —RK
The Beauty Of Independence
G-Unit
Release Date: Aug. 28
When G-Unit officially reunited at Summer Jam, the focus immediately snapped back to what type of new music they would make. After such a dominant run in the early-to-mid-2000s, the Unit was scattered until 50 Cent brought the core four back together with new member Kidd Kidd in June. After releasing a few freestyles and loosies, the Unit then dropped The Beauty Of Independence, a seven-track EP that proved that hip-hop's most consistent crew was back for real. Songs like "Watch Me" and "Changes," with verses that intersected and wove through each other, were proof that a well-oiled machine making music together in the studio could stand taller than a cobbled together project from MCs without a coherent message. With another EP on the way, G-Unit has firmly re-established itself as part of the current fabric of the scene. —DR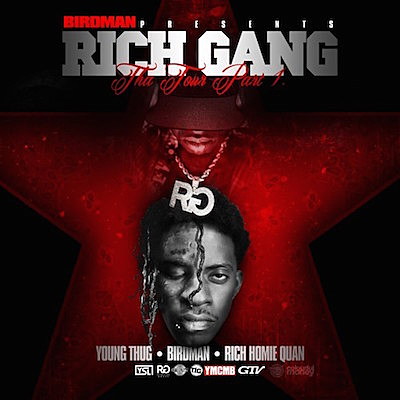 Tha Tour Pt. 1
Rich Gang
Release Date: Sept. 29
It's hard to remember a mixtape as highly anticipated as this one, with Birdman shepherding two of hip-hop's fastest-rising stars on a project as bizarre and quirky as it is infectiously engaging. From the opening track, "Givenchy," it's clear that listeners are going to have to work harder than usual to actually understand what either Quan or Thugger are actually saying, but the yips and yelps become almost as entertaining as the one-liners as the tape unfolds. London On Da Track laces the backbone of the entire thing with lush production and splashy keys, providing a perfect platform for Quan and Thug to flit around and over, supporting and interrupting each other at will. Birdman's touches—either full verses or just pure shit-talking—flesh everything out and add another level of ridiculousness to a project as lavish and consistent as this one. Easily one of, if not the, best mixtapes of the year. —DR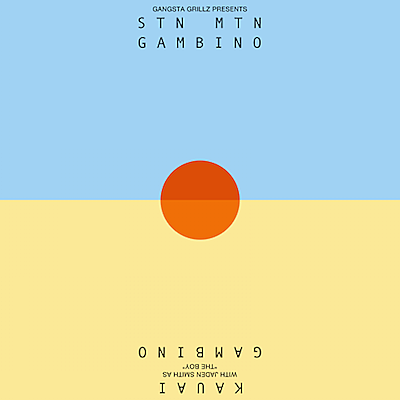 STN MTN / Kauai
Childish Gambino
Release Date: Oct. 2/3
Childish Gambino's 2014 release, STN MTN / Kauai, is a fascinating two-part conceptual mixtape. On the first part of the project, STN MTN, Donald Glover goes back to his Atlanta roots via a Gangsta Grillz mixtape and becomes an MC that is dominating radio airwaves with his Southern style flow. Gambino showcases his versatility and his growth when it comes to punchlines and witty wordplay. On Kauai, Glover gets back in tune with his reality and speaks on the current lifestyle that surrounds him while displaying a sing-along medley flow. Both parts of the mixtape are strong and offer a little bit of everything for Gambino listeners. —RK
Hell Can Wait
Vince Staples
Release Date: Oct. 7
Vince Staples' Hell Can Wait is a riveting seven-track EP about a young man growing up in a neighborhood that at times seems like hell on earth. A full year removed from the 21-year-old's scene-stealing verse on Earl Sweatshirt's "Hive," his storytelling progression is startling. The intricacies painted with every bone-shattering bar from the Long Beach MC are beyond his years; no word feels wasted or out of place. Add in the social commentary plus No I.D.'s production and Hell Can Wait was one of the best projects of the year. —ECM
Underground Casette Tape Music
Gangsta Boo and Beatking
Release Date: Oct. 14
The streets came alive on this surprising but top-notch collaborative tape between the former Three 6 Mafia Queen of Memphis and the Houston producer/rapper with a soundscape that moves through different moods on each track. The energetic 15-track tape combines both the classic and the new for a cohesive, focused effort that fuses two of Southern hip-hop's most important cities. —DR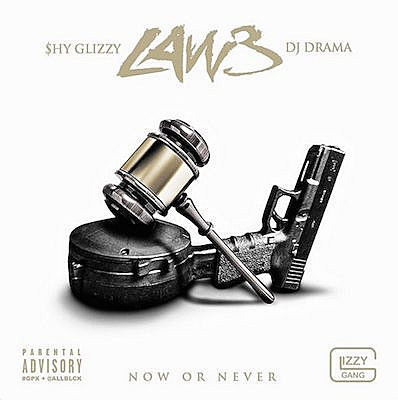 Law 3
Shy Glizzy
Release Date: Dec. 2
With his latest effort, Shy Glizzy solidified himself as one to watch in 2015. Already obtaining the spotlight with the summer anthem, "Awwsome," Law 3 served as the perfect followup to retain the attention. As his sixth mixtape, the effort not only shows his growth as an MC but the project also shows off his versatility. With a variety of both turn up tracks and lyrical material, Glizzy proves that he's a solid contender in the arena of rap. Standout tracks include "Funeral," "Cocky," and "Thank You." —MJ
Repost: XXL